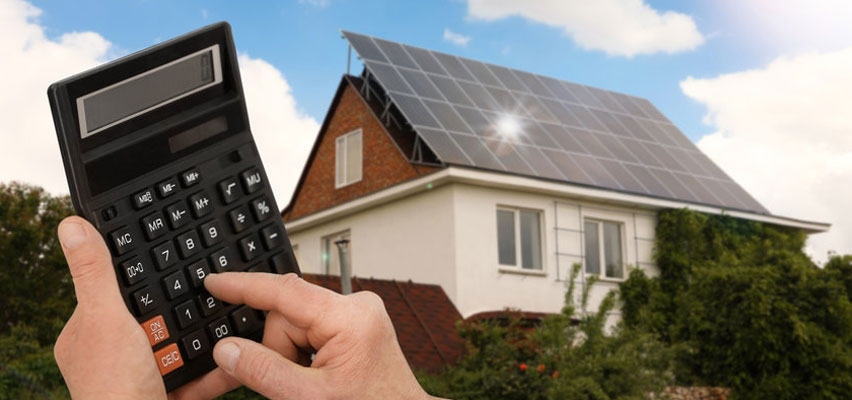 How much does a solar system cost in New Zealand
Unfortunately, there is no one size fits all solar system price and costs. Prices are affected by many factors and can vary significantly between homes, panels, the type of inverter, new technology, and installation labour.
The only way to get an accurate estimate of the costs for a solar system is to have an experienced solar energy installation company do a site survey at your home. Each home is different and requires a tailored solution designed to your specific roof and power requirements.
This guide is designed to help you navigate the myriad of variables that can affect the price of your solar system.
What is a solar system, and how does it work?
Solar power
The sun is shining, and you want to get solar power. How does it work, and what is the technology behind it?
Solar power helps people save money on their electricity. The sun makes energy called "solar energy." We install panels on our roof to get solar power that converts the suns rays into solar energy for us. However, the panels and installation cost a little bit of money to buy. We can then sell the extra electricity to our neighbours or a company who pays us for it!
What are the benefits of having a solar energy system installed?
There are three types of benefits you will receive when having a solar energy system installed;
Financial benefits:
– Investment in solar power systems can provide savings on your power bill.
– When you install solar pv panels you can make money from excess power and electricity you don't use.
– Once installed, a quality solar system can increase property value for selling your house.
– There are practically no maintenance costs once installed
– Feel good about helping to save the planet for the future by reducing your carbon footprint.
– Reduce your power bills and spend those savings on something you love!
What are the different types of solar systems available?
Solar Panels
Different types of pv solar panels work within different types of solar power systems. There are typically three types of solar panel available in New Zealand:
CPV solar systems
Unfortunately, all CPV solar systems and panels can cost. There have been significant improvements in the production of these panels and systems. Still, they are a little more costly than a traditional solar panel because of the high-efficiency rates of the panels.
Polycrystalline solar panel
Polycrystalline solar panels are probably the most common type of NZ solar power panels. They are also the cheapest type of solar panel to make and therefore have one of the lowest revenue per kWh numbers in front of them. The positive side is that their low cost makes them very popular solar panels.
Monocrystalline Solar Panel
Monocrystalline solar panels are considered to be one of the most efficient types of solar panel. This means that they produce the highest revenue per kWh and therefore cost a little more to install and require little maintenance. However, over time, this system can save you thousands in energy costs compared with other systems or even increasing your electricity bill from the grid!
Thin-film solar panel
Thin-film solar panels are a type of solar panel that uses very little semiconductor material. They are also called CIGS solar panels and can be made at a low price point. Still, they're even less efficient at turning sunlight into electricity than polycrystalline panels.
The verdict
There are typically only three main types of solar panel used in the New Zealand solar energy market: monocrystalline, polycrystalline and thin film.
Monocrystalline and polycrystalline are compete with one another for the top spot of households. Monocrystalline systems are slightly more efficient and are expected to last a couple of years longer than polycrystalline. Unfortunately, Thin-film solar panels are the least efficient and don't last as long; however, they are generally cheaper in cost price.
Just make sure you are aware of the aesthetic changes a solar panel will have on your roof. Ensure the solar panel uses the latest technology, is of high quality, and has an extended warranty life.
How your roof space and the direction of your roof can affect the price of your solar power system.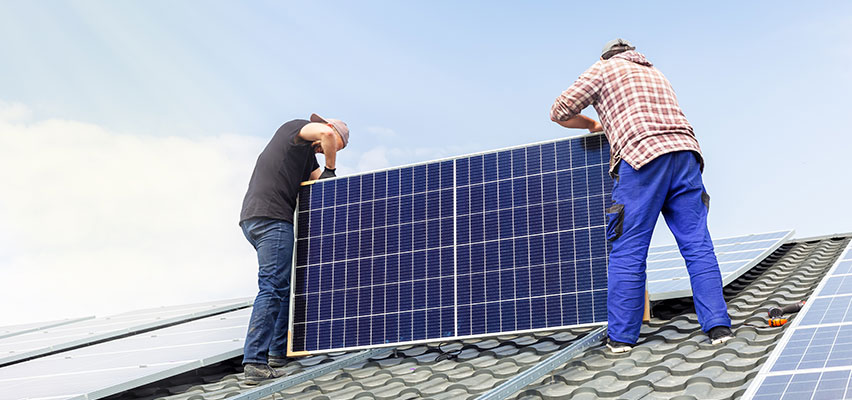 Your house roof and available roof space will determine the number of solar panels you can physically fit. Whether the solar panels can generate enough power or electricity depends on whether your roof has a north-facing aspect of capturing maximum daylight hours.
A roof that face north will ensure the harnessing of maximum sun daylight hours (in New Zealand), and therefore the solar generation or solar power production will increase.
Solar Power Systems
There are different types of solar systems. There are three types:
Off-Grid Solar Systems
Off-Grid solar systems are solar systems in which you install solar that produces all of its independent power supply; therefore, it does not rely on the main local electricity provider. These households use a battery to store excess energy that is generated and used later.
Grid-connected with battery
Solar systems that are grid-connected solar and store surplus energy in a battery are the most common types of solar systems. These households use electricity from the primary grid when there is not enough sunlight to generate energy. However, they can store excess energy with a battery bank for later use and generally rely on solar power during cloudy days or night time.
Grid-connected without battery
Homes that are grid-connected without a power storage system are prevalent in the New Zealand solar industry. These households use electricity from the main grid when there is a shortage of sunlight to generate energy and rely on solar power during cloudy days or at night time.
The verdict
Generally, there are only three types of solar systems used in the New Zealand market: off-grid, grid-connected with a power storage system. You should discuss your specific requirements with your chosen solar installation professional.
Solar Inverter
Whether you have an on or off-grid solar system, you will require an inverter that converts power collected from your solar panel on your roof to a quality power source you can use for your house or home.
Ideally, you want to select an inverter that, once installed, requires minimal to no maintenance with an extended warranty period.
That's what inverters do; they make the energy collected from your solar panels compatible with your house wiring so that you can
Is a solar power system worth the investment?
A grid-connect solar power system for your house can be a very worthwhile investment. The payback period on the price of your investment will only increase as power bills increase.
Including batteries can sometimes be considered a high price. The investment is worthwhile for New Zealanders living in areas where power is costly or for those who wish to live off-grid solar and enjoy energy independence and the safety it affords.
Calculating the payback period depends on how much your solar power system generates or "generated power" against current electricity prices. You also need to combine this with the amount of power your household consumes. This depends on the appliances you use and your hot water heating system.
The verdict
It can be definitely worth your while forking out a few thousand extra to get a quality solar power installation! Especially if you have high energy costs or wish to live off the grid, it will come down to the power production of your system against your current electricity power requirements, plus the extra cost of adding a battery.
For further reading on whether solar is worth the investment, check out this article.
How battery technology can affect your solar power install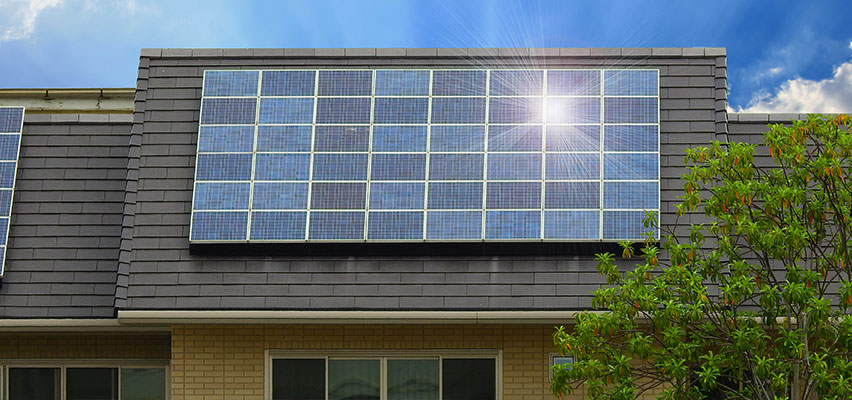 In New Zealand, the price of a solar battery storage device varies from $6,000 to $20,000. A homeowner must consider both the price and storage capacity of a battery while determining their solar system's pricing. The price of a battery is affected by its quality, chemistry and durability.
Some solar batteries can be programmed to automatically power appliances during a blackout or power outage. Still, not all, check with your supplier when purchasing to see if your solar power system offers this feature.
Solar power batteries have been a game-changer for the solar power industry. They are expected to become a major player in solar power generation.
Solar power that can be stored in batteries for use at night or during a power outage has increased the demand for solar. The power contained within the battery storage allows you to be less reliant on your local grid system.
When considering your budget when sourcing a quote for your solar installation, consider that good quality batteries with excellent battery storage capabilities can increase this price by $6,000 – $20,000.
Be sure to check your local council for planning permission and to see whether building consent is required.
If you would like more information on battery storage and costs involved in including one in your system – check out this helpful article here.
Solar Installers
Apart from the panels, one of the more costly components of installing solar systems in kiwi homes is the labour installation costs of the installers.
When choosing your solar installer, you should ensure they have relevant qualifications and experience and specialist training in solar installations.
Once your installer has completed an entire solar power assessment on your home, you should sit down with your installer, review your options, and go over any new information.
They should be able to provide you with a full report, which outlines the benefits of solar power and what you can expect from your system and answer any questions or concerns that you may have.
They should produce a solar installation plan that considers the type and angle of your roof, the solar panel type, the battery type, the location of your solar inverter and any necessary upgrades that may be required for your switchboard and meter.
A good idea when searching for solar installers for your roof is to ask how many systems they have installed, what is their installation process, what panels they have worked with, what is the install price, and are there any additional costs?
You should check with your chosen installers if they offer any maintenance on the installed system once completed and the warranty on workmanship, panels, and inverters.
Make sure you also ask if the price includes GST; remember, this is a significant investment, and you want to make sure your installers are up to the task.
In return, you may be asked questions from them to calculate the number of panels needed to install to generate sufficient power.
All installs need to be completed with strict adherence to workplace safety for the installers, the environment in which they operate, and acting responsibly for those around them.
The solar power system installer you select should be very efficient and can typically complete their work in one day.
What is the price of a solar system in New Zealand?
As we have established, the factors that affect the price of a solar power system in New Zealand are
Solar panel type
Solar power system type (grid-connected solar or otherwise)
Roof space available to install solar
Daylight hours available to capture solar
Power requirements for the household
So here are the ballpark figures for a solar power system installed in New Zealand.
Please note this is indicative pricing only.
A 2kW solar power system would require seven solar panels producing 290W would cost around $6,000 – $8,000 fully installed.
A 3kW solar power system would need ten 300W solar panels at a rough cost of $8000 – $10,000 in New Zealand.
Conversely, a 4kW solar power system would require fourteen 290W solar panels at a ballpark figure of $10k – $11k installed.
If you require a solar power system requiring 5kW power, you would need seventeen 290W solar panels for sufficient power production. A rough estimation of this system cost is approximately $11,000 – $13,000.
A solar power system priced by a solar installer requiring 6kWpower and over would need at least twenty 300W solar panel priced from a $13,000 system and onward.
Your solar power installation quote may or may not include warranty, building consent fees or planning permission requirements needed from your local councils.
These prices are for solar pv power panels correctly installed by solar installers and do not include the cost of batteries.
Solar power is a great investment for the future, but it's also an expensive one. To find out how much you'll need to pay upfront and what your savings will be like over time, use our solar calculator tool!
You can also get 3 free quotes on what it would cost to have solar installed from qualified installers in New Zealand just by filling out this form on this page. Let us help you make sure that you're getting the best possible deal with an excellent warranty with renewable energy so that both you and your family are taken care of long into the future.