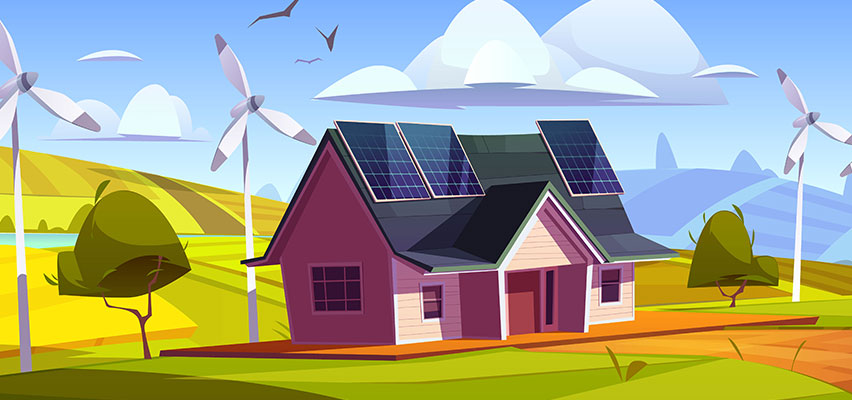 Evaluating Quotes for Solar Energy Systems
We're all looking for the best deal we can get when it comes to, well, pretty much anything. Especially in today's economy. But it's important to consider the tradeoffs—or what's hiding behind that low, low quote, especially when it comes to deciding on your best partner for a solar power system.
What to expect when you get a quote
For a quote to be really worth its weight, it needs to be customized to your home and your needs. That usually means a site visit, where a solar technician comes to your home to assess the space, the condition of your roof, and speak to your about your energy use and needs. Solar power systems can power entire buildings and homes, but it can also be used selectively to create the best energy mix possible for your unique situation.
Don't get tricked!
One way that providers offer a low quote is simply by being misleading. Look for any fine print and expect there to be quite some distance between the quote you're provided and what you'll end up paying. If they're not up front in considering all the elements involved in your specific installation, there could be hidden fees or other costs tacked on during the process, and by that time—you're stuck.
Look for a partner willing to knowledge-share
Your solar power system will be a part of your home for decades to come. So, it's important to learn a little bit about how it works, what it takes to install, and key considerations. A trust-worthy company will take you through it all step-by-step and answer any questions you may have before the quote is delivered.
A good partner will be available to help you understand how your solar system works and the unique elements of your property or location in New Zealand that may affect your material selection or installation. If a company doesn't properly information gather to provide a detailed quote that's as accurate as possible, you may run into costly difficulties down the line when equipment or installation fails.
Low Quality Materials and Service
Another way some get to a low number is to quote cheaper materials and/or use inexperienced technicians. Check who will be servicing your home, and whether they have the experience to ensure a good result. Installing solar panels must be done by a qualified, experienced professional. Solar panels should add value to your home, and low-quality materials or inexperienced installers can actually cause more harm than good.
Quality Installation
Beyond having quality solar panels, batteries, and mounting materials, installation makes a big difference on the ability of those components to operate at their best. The location of solar panels on your roof, how the wiring is configured, where your battery storage fits in if you have it—all these things have optimal placing and alignment to maximize their effectiveness in collecting solar energy for your home to use. A good installer will be able to look at your home, the pitch of your roof, the space available and your current electrical system, and know the best way to incorporate solar energy for you.
A solar power system is an investment in your energy future, one that costs you less over time—if it's done right. Work with an expert, do your research, ask the right questions, and compare your choices. Get the solar power system that's right for you, and your budget.